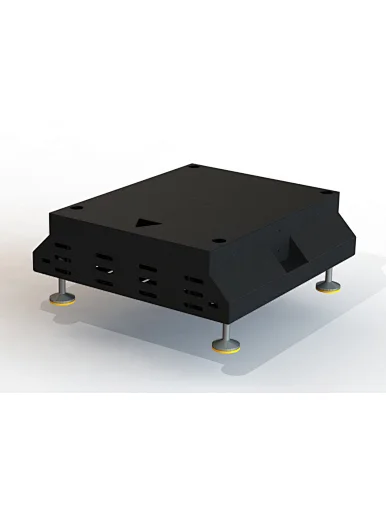 Seplos Bottom Base For PUSUNG-S Lithium Phosphate Battery Pack
If you want wholesale price, please do not hesitate to contact us.
PRODUCT DESCRIPTION
Features:
wheel type and foot type optional
Bear 6 packs of PUSUNG-S.
Wheel height 100mm.
Foot height adjustable from 50mm to 90mm.
Company Profile:
Founded in 2017 in Shenzhen, Seplos Technology is a lithium battery manufacturer dedicated to building the safest lithium battery in the world. Passionate in the battery industry, we are fast growing in our revenue and customers' trust, attributed to a team of professional engineers, businesses expanded to Electric Vehicle Battery, Home Energy Solution, Medical Equipment Solution and Battery Laboratory, covering all around the world. 
In 2018, with a belief of a sustainable future in mind, we started our R&D in the renewable energy industry. From one single cell to large scale battery pack clusters, we offer standard and custom solutions to meet energy demands in: Utility Grid, Commercial Facilities, Resident Household, Communities and Data Centers. Our fast growing experience has proved that we are your strong partner and dedicated to provide tailor-made, cost-efficient and reliable energy solution for your project.