Subscribe to our Newsletter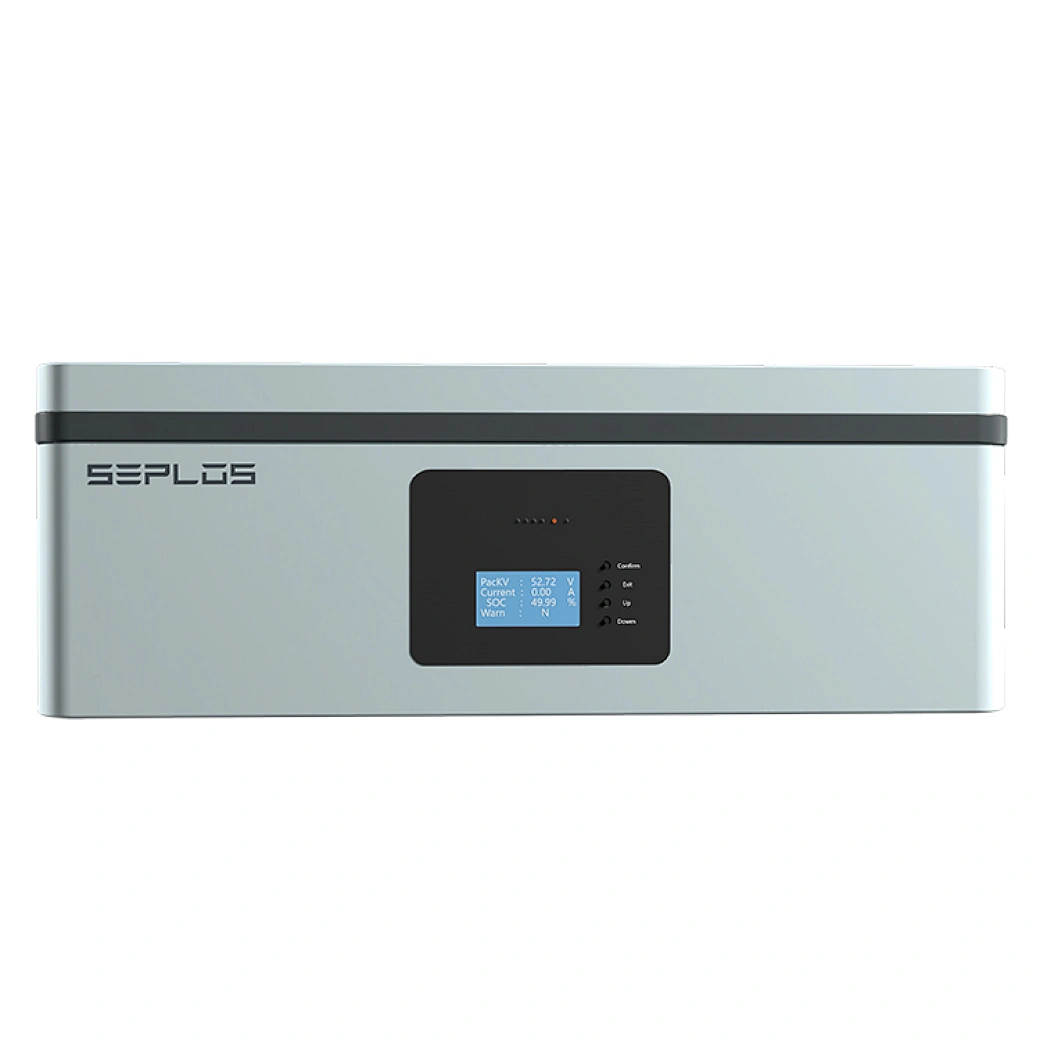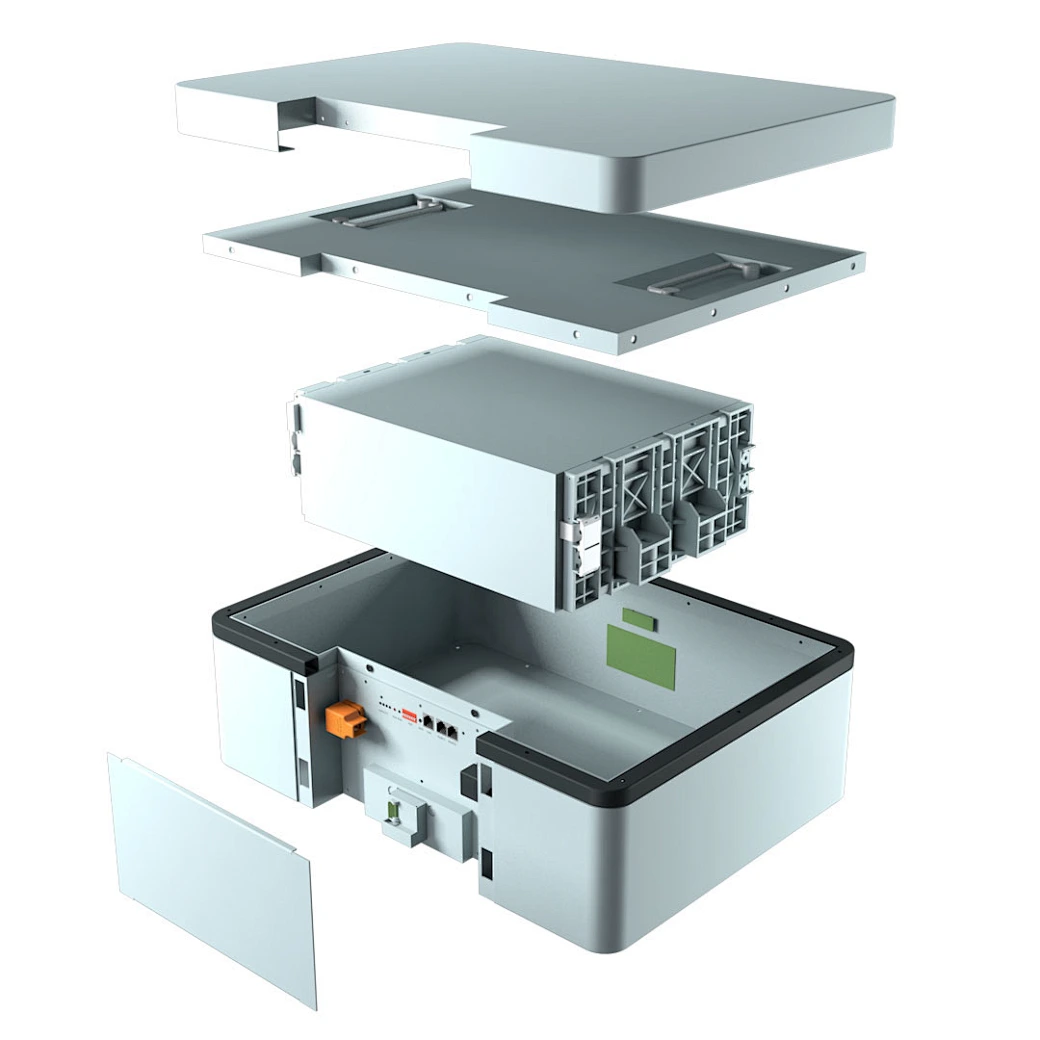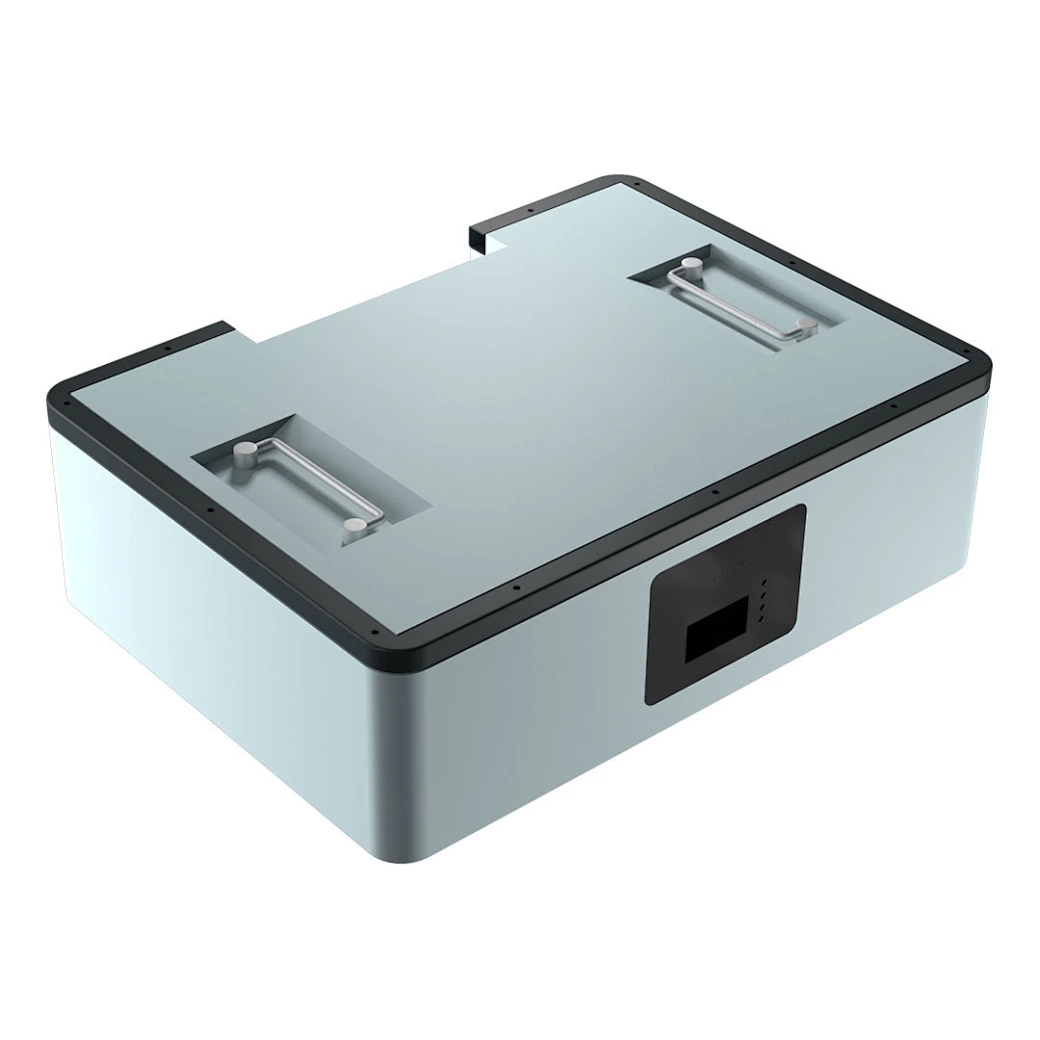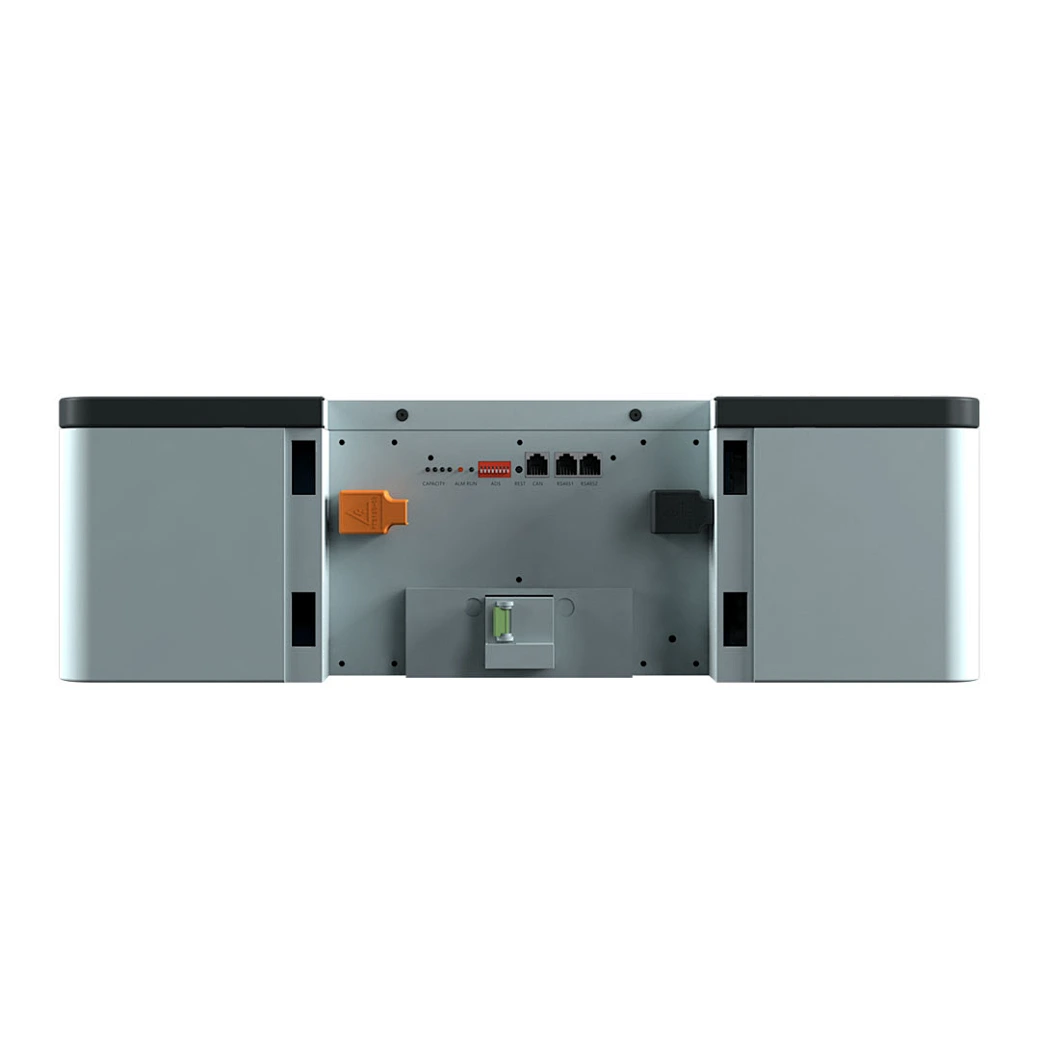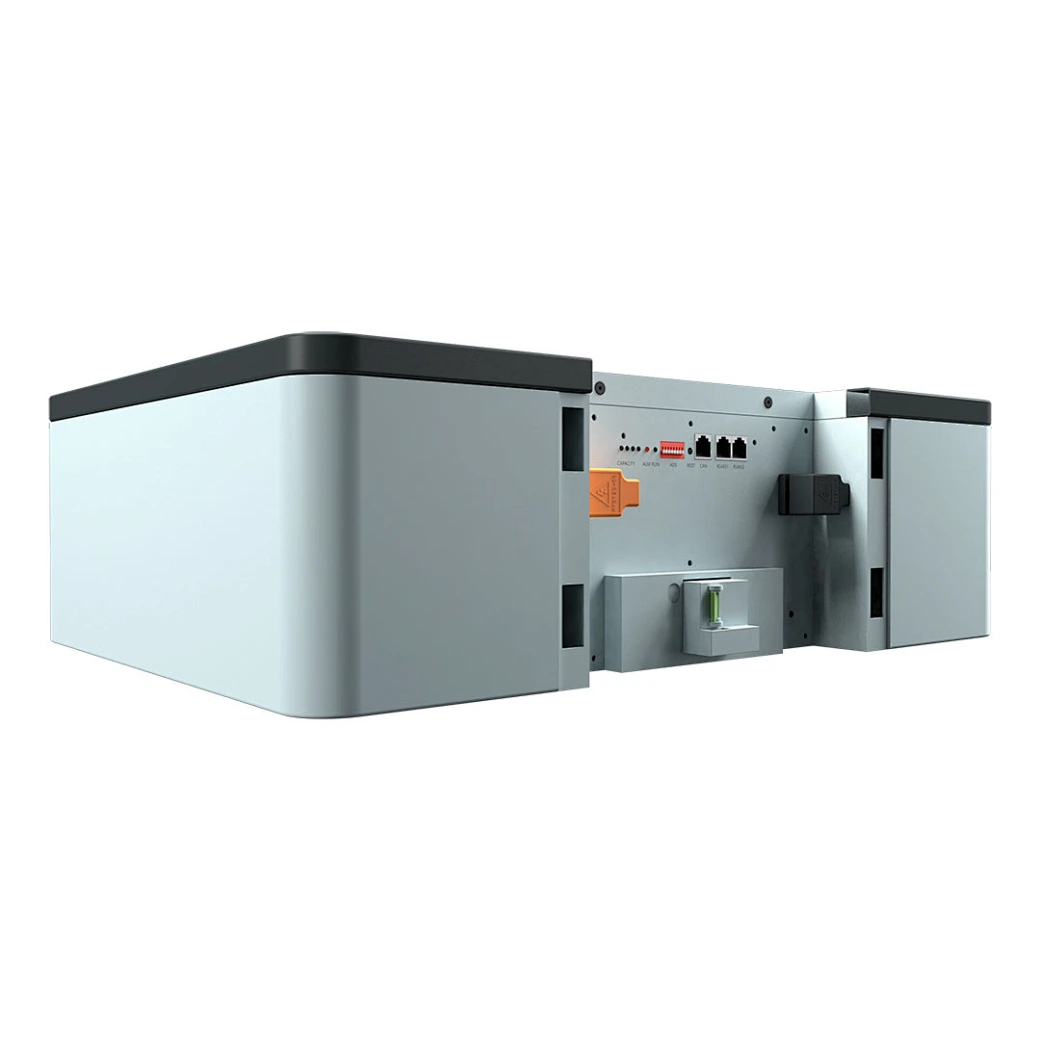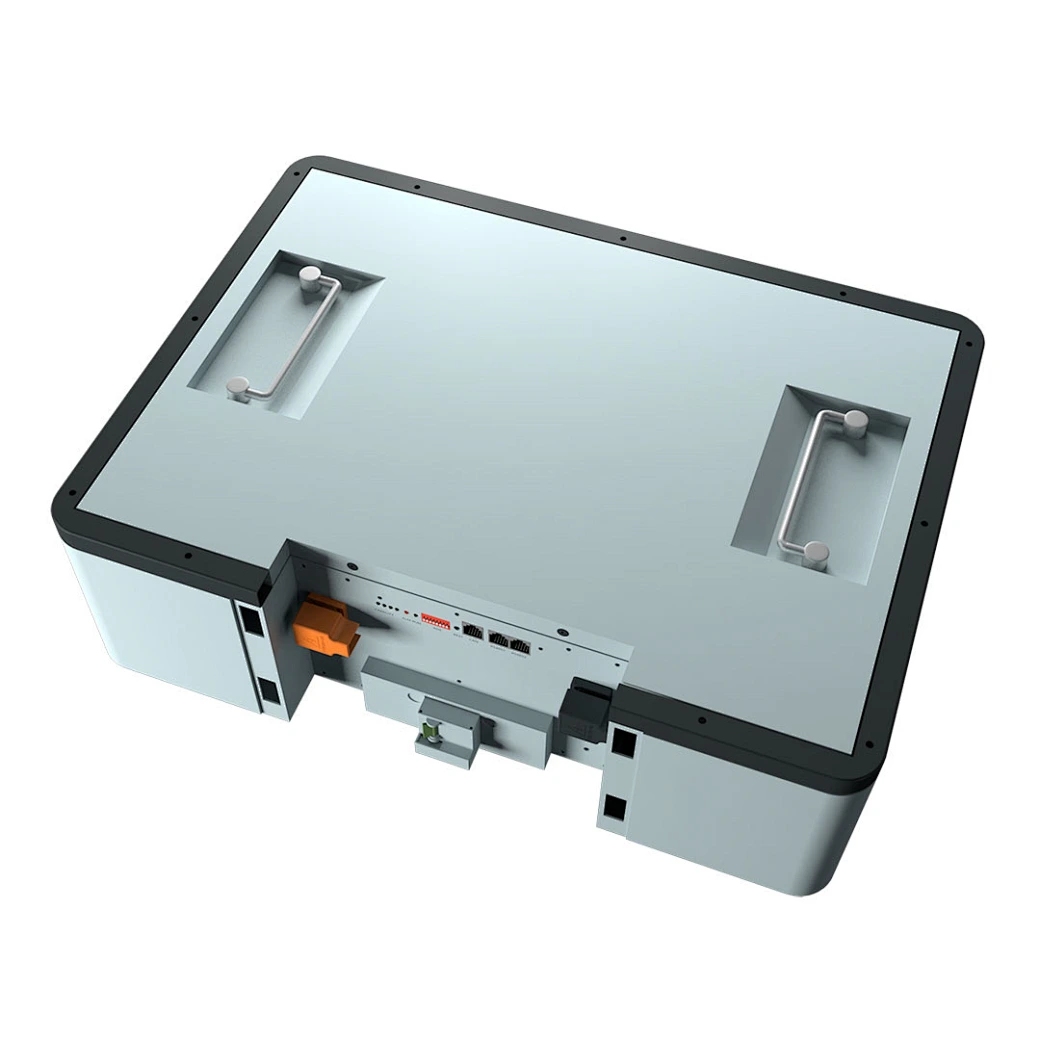 Model No: 104-S
Seplos 104-S Stackable 48V 104Ah Lithium Iron Phosphate 5KWH LiFePO4 Energy Storage Battery Pack With LCD
If you want wholesale price, please do not hesitate to contact us.
Supply Ability :
10000unit / Month
Country of Origin :
China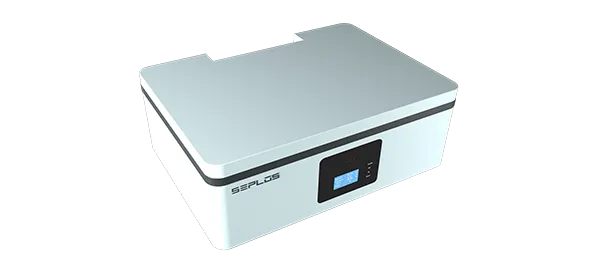 Seplos 104-S is a 5.32kwh household battery storage pack. It's a low voltage 104ah 48v lifepo4 battery pack. It's compatible with most inverter brands in the market. 
We also have other 24V, and 48V lithium custom lifepo4 battery packs available, please contact us for more details. 
Item

Specifications

5.32KWh

Configuration

1P16S

Nominal Voltage(V)

51.2V

Nominal Capacity(Ah)

104Ah

Working Voltage(V)

42V~58.4V

Rated charge/discharge
Current(A)

52A @25±2℃

Maximum charge/discharge current

104A@25±2℃

Working Temperature

0~40℃(Charge) -20~40℃(Discharge)

Weight(Kg)

50Kg±3kg

Dimension(mm)

630×470×270mm

Cycle life

4000 cycles @25℃ 50A charge and discharge current 70% standard capacity 80% DOD

Communication mode

CAN&RS485
---
Item Highlight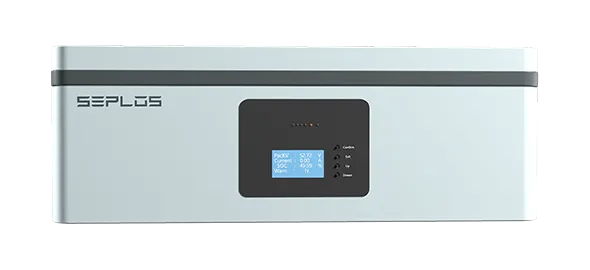 High safety lifepo4 battery

Ten-year warranty

Multi-level of protection

High energy density

Support 485 and CAN communication

Competitive Price (Order a large quantity of this 48v lifepo4 battery pack, and contact the sales to get the lowest price )
---
Item Detail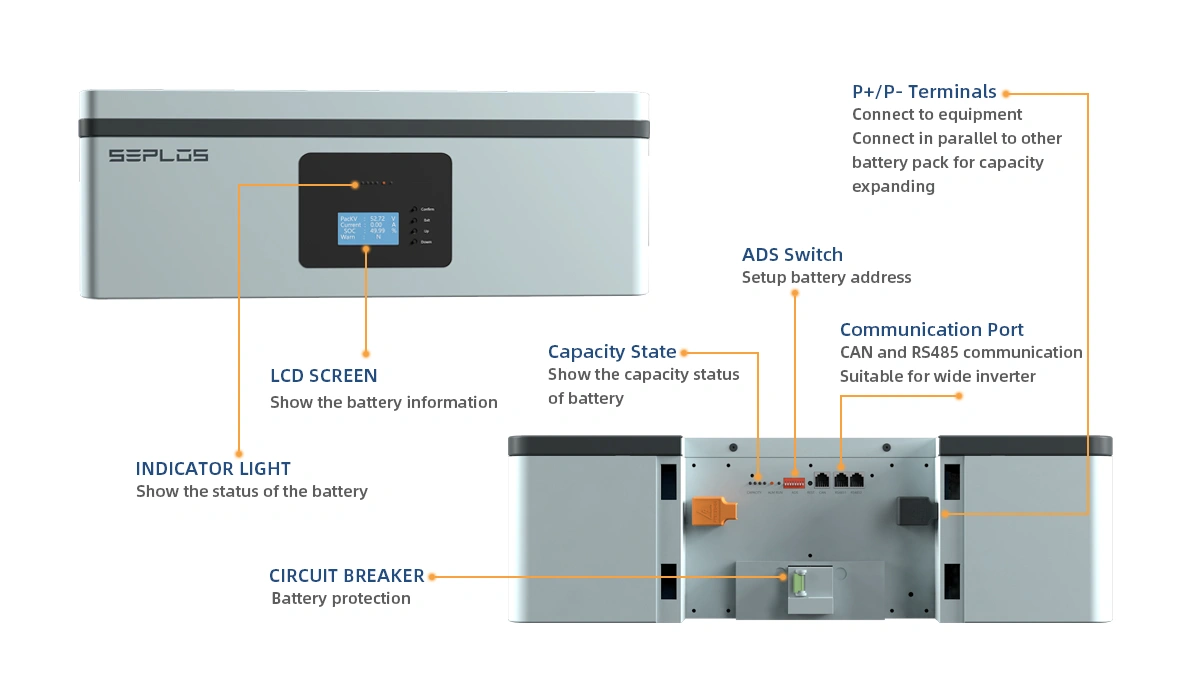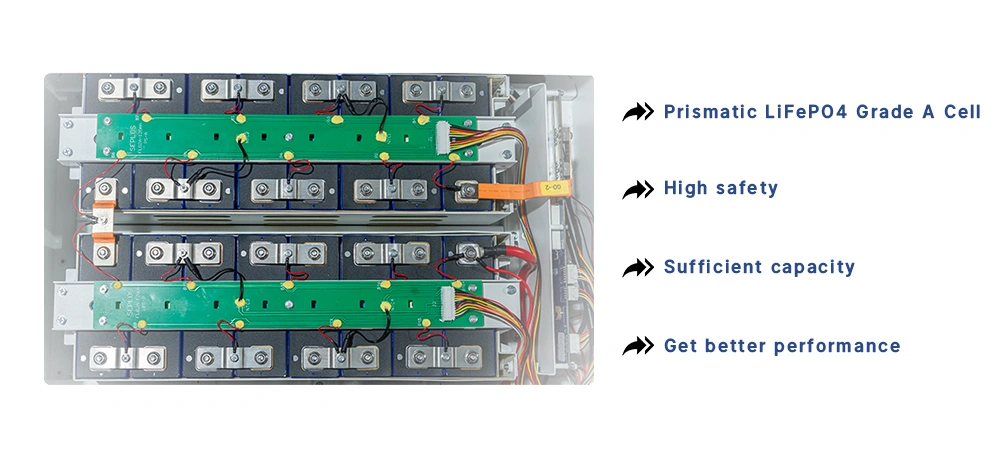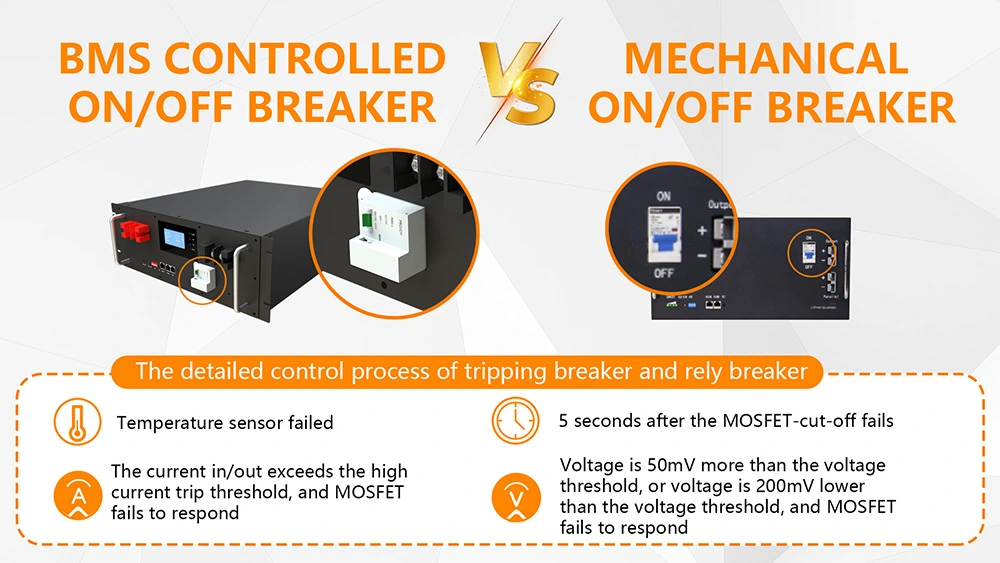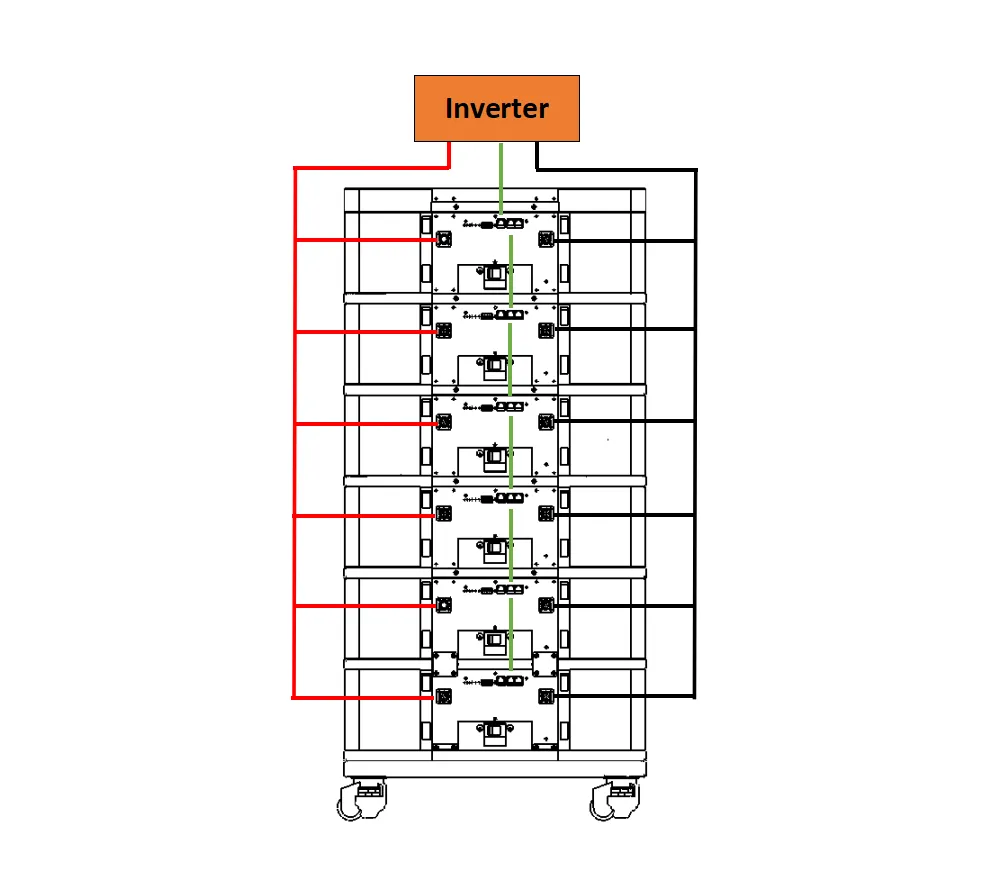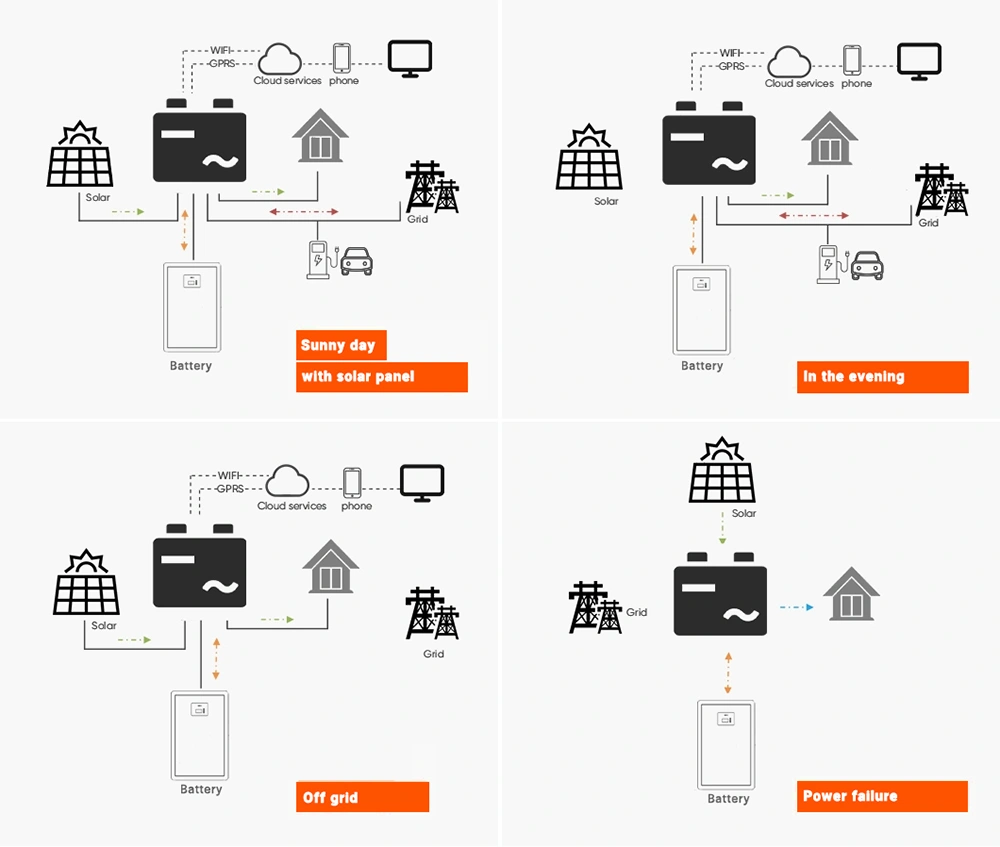 Low Voltage 48V Energy Storage Solution - Suitable Inverters
| | | | |
| --- | --- | --- | --- |
| Brand | Protocol | Communication | Versions |
| Pylontech | CAN-Bus-Protocol-PYLON | CAN | V1.3 |
| Goodwe | Goodwe Communication Protocol | CAN | V1.5 |
| Lolis | CAN Communication Protocol | CAN | V1.0 |
| Sofar | BMS CAN BUS Protocol | CAN | V1.0 |
| Growatt-SPF | Growatt BMS CAN-Bus-Protocol-Low-Voltage | CAN | V1.05 |
| Growatt-SPH | Growatt BMS Communication Protocol Of Growatt Low Voltage Battery | CAN | V1.01 |
| SMA | FSS-ConnectingBat-TI-EN-20W | CAN | V2.0 |
| Victron | Can-Bus_Bms_Protocol | CAN | V1.0 |
| LUXPOWER | Luxpowertek Battery CAN Protocol | CAN | V1.0 |
| Studer | Technical Specification Studer BMS Protocol | CAN | V1.03 |
| TBB | TBB BMS CAN Communication V1.02 | CAN | V1.02 |
| Deye | CAN-Bus-Protocol-PYLON-V1.3 | CAN | V1.0 |
| Sorocec | 2_CAN Protocol 1.0 | CAN | V1.0 |
| MEGAREVO | Hybrid Inverter_5K_BMS Protocol V1.01 | CAN | V1.01 |
| Amensolar | CAN-Bus-Protocol-PYLON | CAN | V1.0 |
| Sacolar | Growatt BMS CAN-Bus-Protocol-Low-Voltage | CAN | V1.05 |
| MUST | PV1800F-CAN Communication Protocol | CAN | V1.04.04 |
| AFORE | Luxpowertek Battery CAN Protocol | CAN | V1.0 |
| Pylontech | RS485-Protocol-Pylon-Low-Voltage | 485 | V3.5 |
| Voltronic Power | Voltronic Inverter And BMS 485 Communication Protocol | 485 | V1.0 |
| SRNE | PACE BMS Modbus Protocol For RS485 | 485 | V1.3 |
| Deye | RS485-Protocol-Pylon-Low-Voltage | 485 | V1.0 |
| Growatt-SPF | SPF BMS RS485 | 485 | V2.01 |