Subscribe to our Newsletter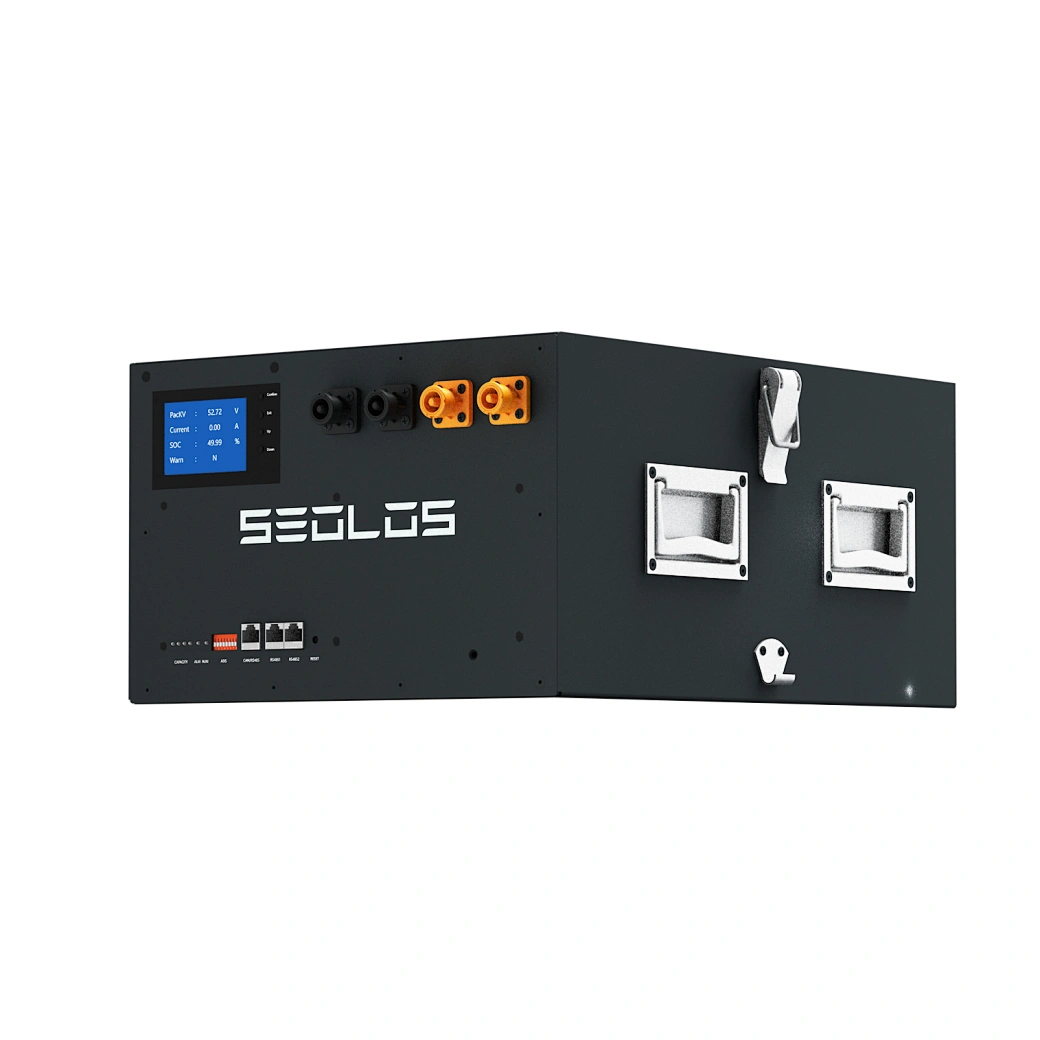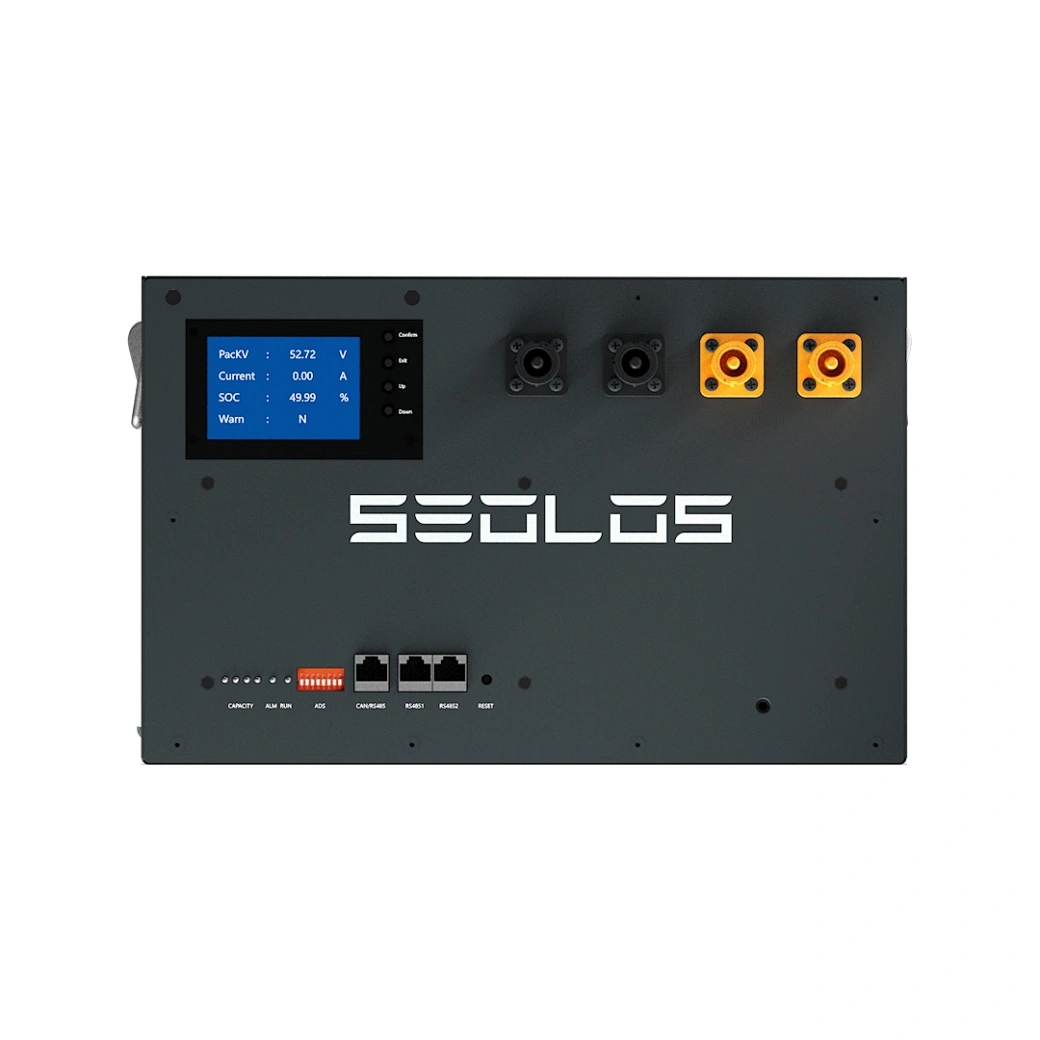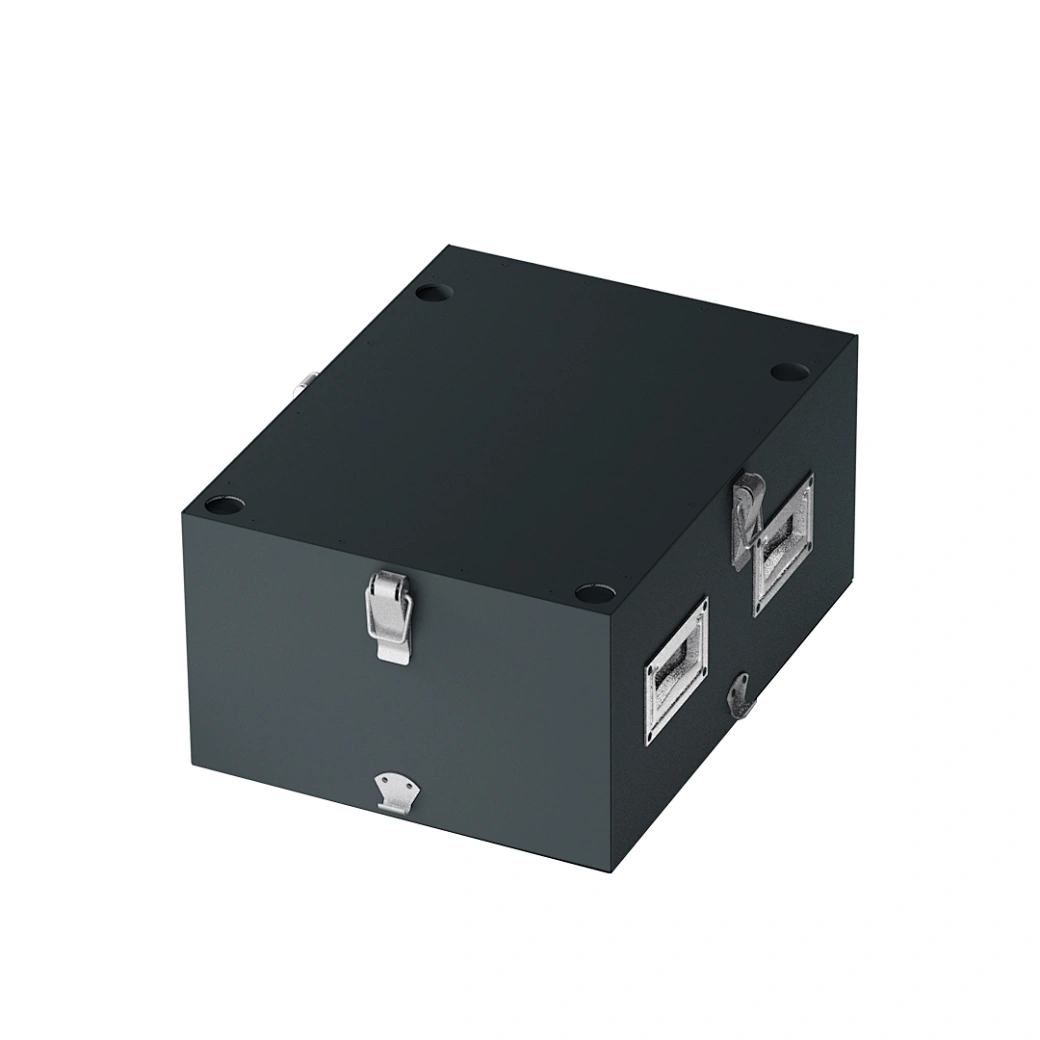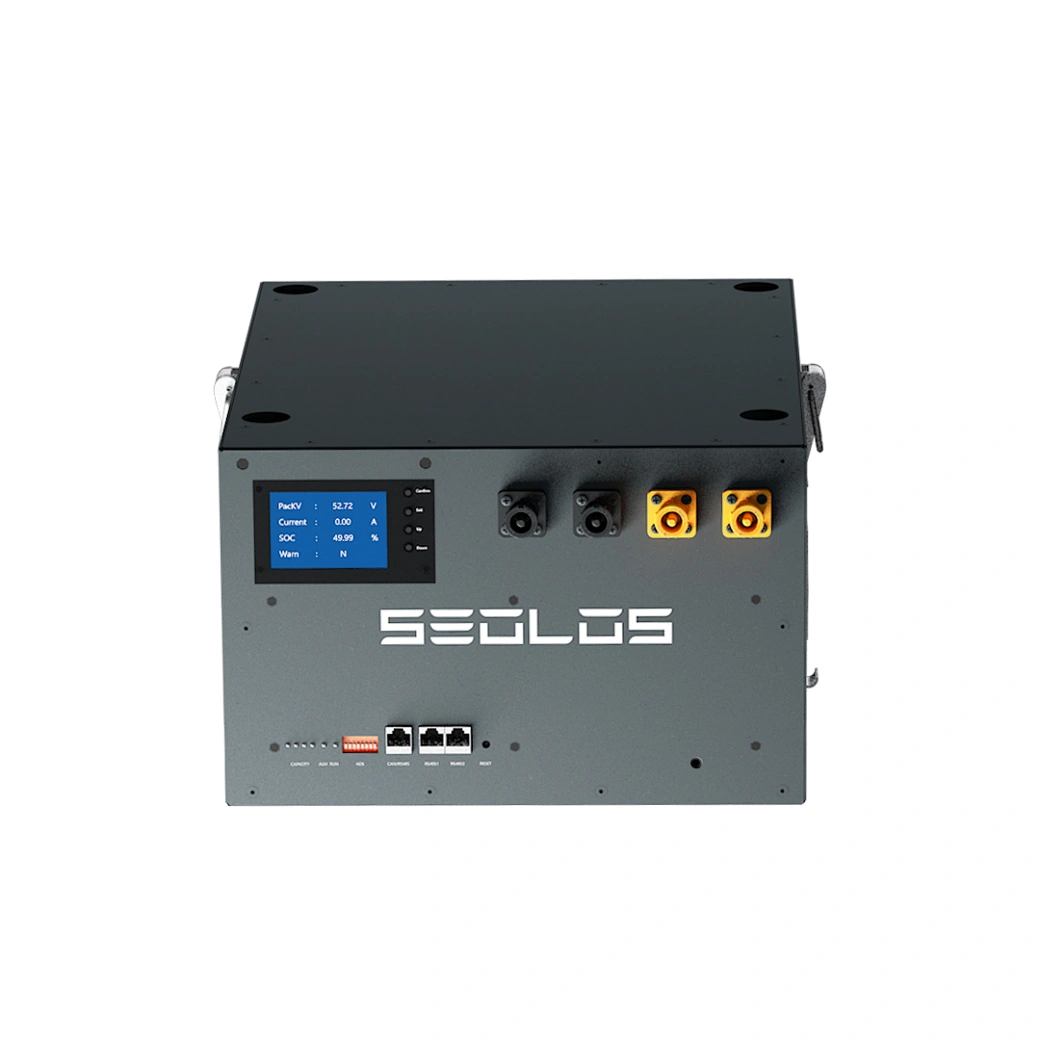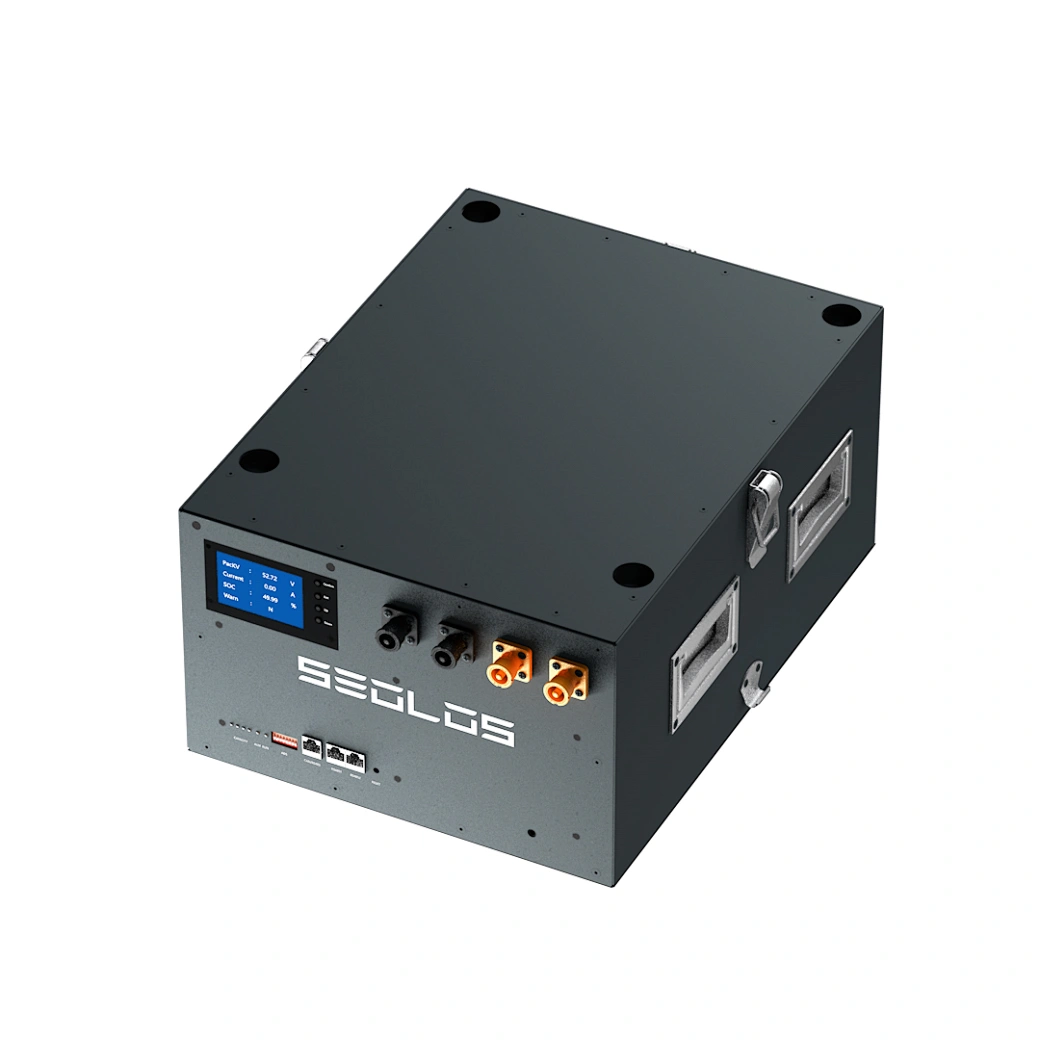 Model No: DNA-105
Seplos 51.2V 105Ah 5.38KWh Lithium Iron Phosphate LiFePO4 Battery Pack Solar Home Energy Storage
If you want wholesale price, please do not hesitate to contact us.
Supply Ability :
10000unit / Month
Country of Origin :
China
More video about the lithium phosphate battery pack for detail,please visit

Our YouTube channel

Specification:
 Nominal Capacity

 105Ah @0.5C discharge current 25±2℃

 Nominal Voltage

 51.2V

 Cell Dimension

  460*353*225mm

 Continuously Charge/Discharge Current (A)

 105A @25±2℃ (Recommended)

 Standard charge/discharge Current (A)

 50A @25±2℃ (Recommended)

Working Temperature

 0~50℃(Charge)

-10~54℃(Discharge)

-20~55℃(Storage)

 Net Weight(single cell)

  47KG±5KG

 Cycle life

 ≥80% capacity state after 4000cycles at 0.5C, 25℃, 100% DOD

Communication Interface

 CAN (Default)or RS485

Introduce

DNA-105 lithium iron phosphate battery pack is a household renewable energy storage solution developed and produced by SEPLOS Technology. It is a low-voltage DC battery system with an operating voltage of 48V, and works with a low voltage inverter to realize the goal of energy storage for home application.

DNA-105 battery pack supports max. of 16 packs in parallel to expand capacity, which can meet various capacity requirements. It has built-in battery management system (BMS), which can manage and monitor the pack and cells information including voltage, current and temperature. What's more, BMS can balance cells charging and discharging to extend cycle life.
Features
Battery cell is made from lithium iron phosphate (LiFePO4) with safety performance and longer cycle life.

BMS has over-discharge, over-charge, over-current, high and low temperature warning and protection functions.

 

BMS monitors the charge and discharge state, and balance the current and voltage of each cell.

BMS comes with upper computer system for real-time cell and pack voltage, current, temperature, and battery status monitoring and recording.

Flexible configuration, max. 16 packs can be connected in parallel for expanding capacity and power with 8 DIP switches.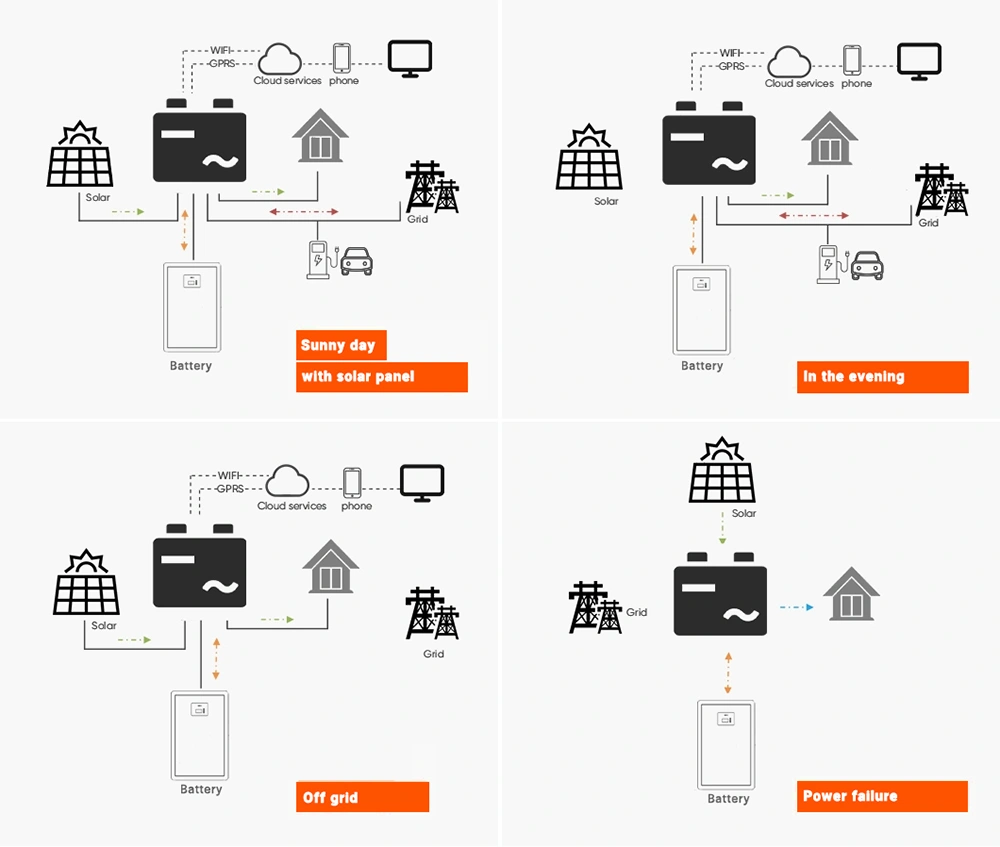 Low Voltage 48V Energy Storage Solution - Suitable Inverters
| | | | |
| --- | --- | --- | --- |
| Brand | Protocol | Communication | Versions |
| Pylontech | CAN-Bus-Protocol-PYLON | CAN | V1.3 |
| Goodwe | Goodwe Communication Protocol | CAN | V1.5 |
| Lolis | CAN Communication Protocol | CAN | V1.0 |
| Sofar | BMS CAN BUS Protocol | CAN | V1.0 |
| Growatt-SPF | Growatt BMS CAN-Bus-Protocol-Low-Voltage | CAN | V1.05 |
| Growatt-SPH | Growatt BMS Communication Protocol Of Growatt Low Voltage Battery | CAN | V1.01 |
| SMA | FSS-ConnectingBat-TI-EN-20W | CAN | V2.0 |
| Victron | Can-Bus_Bms_Protocol | CAN | V1.0 |
| LUXPOWER | Luxpowertek Battery CAN Protocol | CAN | V1.0 |
| Studer | Technical Specification Studer BMS Protocol | CAN | V1.03 |
| TBB | TBB BMS CAN Communication V1.02 | CAN | V1.02 |
| Deye | CAN-Bus-Protocol-PYLON-V1.3 | CAN | V1.0 |
| Sorocec | 2_CAN Protocol 1.0 | CAN | V1.0 |
| MEGAREVO | Hybrid Inverter_5K_BMS Protocol V1.01 | CAN | V1.01 |
| Amensolar | CAN-Bus-Protocol-PYLON | CAN | V1.0 |
| Sacolar | Growatt BMS CAN-Bus-Protocol-Low-Voltage | CAN | V1.05 |
| MUST | PV1800F-CAN Communication Protocol | CAN | V1.04.04 |
| AFORE | Luxpowertek Battery CAN Protocol | CAN | V1.0 |
| Pylontech | RS485-Protocol-Pylon-Low-Voltage | 485 | V3.5 |
| Voltronic Power | Voltronic Inverter And BMS 485 Communication Protocol | 485 | V1.0 |
| SRNE | PACE BMS Modbus Protocol For RS485 | 485 | V1.3 |
| Deye | RS485-Protocol-Pylon-Low-Voltage | 485 | V1.0 |
| Growatt-SPF | SPF BMS RS485 | 485 | V2.01 |